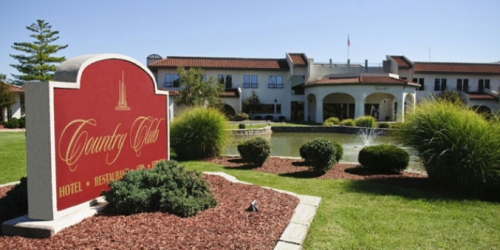 Country Club Hotel and Spa

The Country Club Hotel & Spa Lake Ozark Missouri, is your ideal choice for Lake Ozark hotels. The Country Club Hotel & Spa is spacious and relaxing resort providing lodging in Lake Ozark in the heart of the Ozarks. Surrounded by our breathtaking landscape, the hassles and headaches of the daily grind seem a million miles away - yet we are only a few hours from either St. Louis or Kansas City. The Country Club Hotel & Spa offers many services and amenities including indoor/outdoor pools, hot tub, spa, fitness center, on-site restaurant, racquetball court, clay and standard tennis courts, and we are located within just miles of several golf courses.

Country Club Hotel and Spa
Lake Ozark, MO 65049
Phone: 573-964-2200
Toll Free: 800-964-6698

View Website Free Custom Golf Quote
At the moment, we are not promoting any featured stay and play golf packages on GolfMissouri.com. We do, however specialize in providing custom golf packages and would love to provide a free golf travel quote.
Free Custom Golf Quote